Shopping Cart
Your Cart is Empty
There was an error with PayPal
Click here to try again
Thank you for your business!
You should be receiving an order confirmation from Paypal shortly.
Exit Shopping Cart
1Hour Break is a client of mine and I am writing this post as part of a blogger outreach campaign. All opinions and experiences are my own.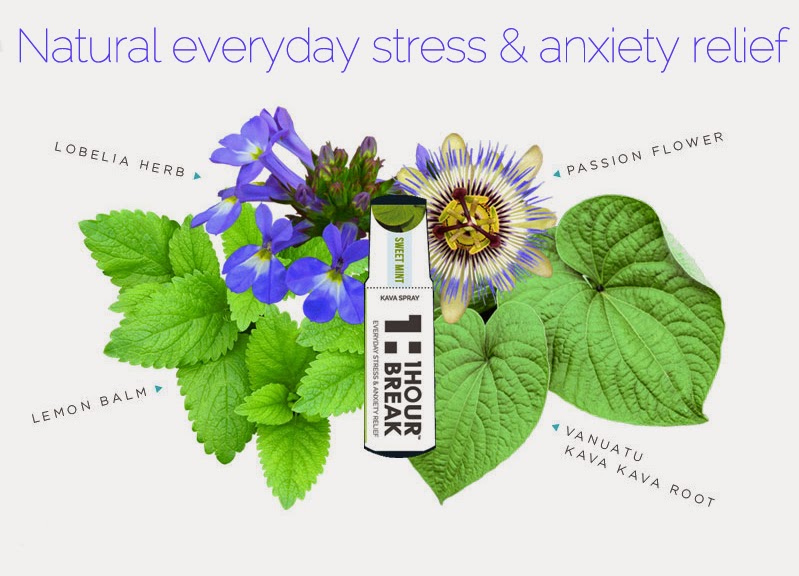 Did you know that stress is linked to the top five causes of death in the United States? 95 million Americans suffer from stress-related illnesses every week. As a mom of four kids trying to manage a business and a household at the same time I am very familiar with feelings of stress and anxiety.
Typically Americans treat their stress and anxiety by medicating - whether it be through a prescription from a doctor or other less healthy ways. Common types of self-medication are food, cigarettes, alcohol, and recreational drug-use. Other healthier activities such as exercising and using calming herbs are not quite as widely used.
1Hour Break is the first all natural oral spray that relieves stress & anxiety. It is safe enough to use for daily stress and occasional anxiety, but effective enough for those who suffer from chronic anxiety and panic attacks.
 It's made up of the strongest anti-anxiety herbs; lobelia, passion flower, lemon balm, and the star ingredient - kava kava. 1Hour Break is formulated by a top herbalist in the United States in an FDA certified facility.
 Each bottle contains 80 sprays, which when used as recommended, provides a total of 15 servings. It is small enough to fit in your pocket or purse, so you can take it on the go for immediate relief anytime, anywhere.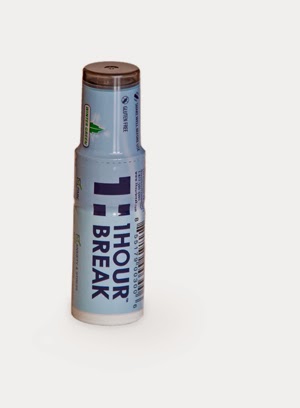 I am really excited to partner with 1Hour Break to help them launch their Indiegogo campaign on March 25th. We are going to be kicking it off with an amazing Mamavation twitter party full of awesome prizes to help aid in natural stress and anxiety relief.
We are trying to open the discussion about stress and anxiety. We want to show that feeling anxious doesn't have to own you! You can beat it safely and naturally.
Do you suffer from stress or anxiety?
Share your story in the comments and check out the infographic below for more about stress and the healing herbs behind 1Hour Break.

Categories: From Me to You, March 2014
/