Shopping Cart
Your Cart is Empty
There was an error with PayPal
Click here to try again
Thank you for your business!
You should be receiving an order confirmation from Paypal shortly.
Exit Shopping Cart
This is a sponsored post written by me on behalf of Well Beginnings.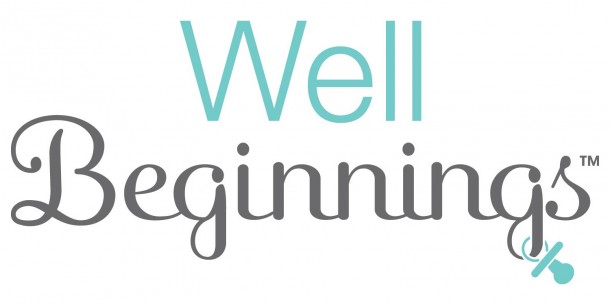 As a member of the Sits Girls and Massive Sway, I was given the amazing opportunity to review Well Beginnings Diapers and Wipes.  I received a bag of 31 diapers, (size 4), and a package of wipes.
I am a Luvs person...I love them because they don't leak too often and the price is just right for our household.  The wipes I usually get are Huggies brand because they don't bunch up when I am using them.  That said, I absolutely love Well Beginnings diapers and wipes!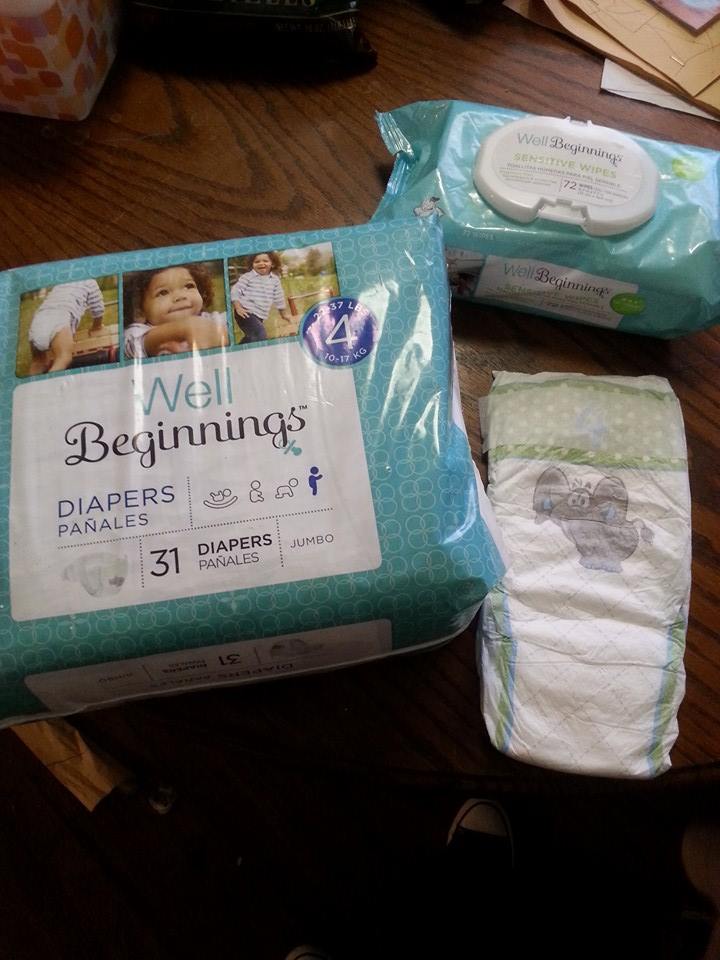 Let's start with the diapers. 
The diapers are so cute!  The kids, (and I), love the adorable elephants on them. They're also super soft!  They feature a soft, cotton outer cover and hypoallergenic extra soft inner liner with natural botanicals, vitamin E and aloe to keep your baby's bottom at it's best.

They have that little stretchy bit at the back and sides to keep a snug fit on the baby while he's playing and running around.  It works wonderfully.  I didn't once have a sagging diaper.  That's saying a lot when your child is as active as mine.  Ah...if only I could harness some of that energy for myself sometimes...but I digress.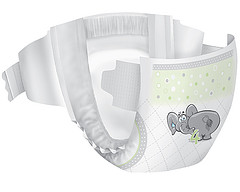 I also had absolutely no problems with leakage...even at night!  Do you know how great it is to have to go somewhere for an extended period of time and not have to worry about your baby's diaper leaking?!  Oh, it's glorious!  I can't tell you how many times I've had to wash the car seat cover or have a change of clothes in the car because of leaks while using certain diapers.  I am so glad I got a chance to review Well Beginnings diapers and wipes.  They work great!  I feel like a weight has been lifted off of me.  Who wouldn't like one less thing to have to worry about all the time?  We are busy enough as it is, aren't we?
Sidenote: Have you ever wondered how a pregnancy wheel works? Turns out, they're for much more than just figuring out the due date!
Now the wipes. 
The wipes smelled great and are so soft!  The look great too.  They are quilted and work good without bunching up on my hand when I'm trying to use them.  I think I ended up using less wipes than I usually do for each cleaning too.  I think I usually use 3 wipes on average, but with Well Beginnings wipes, I used 2.
You can get Well Beginnings diapers and wipes, (along with some pretty great prices), at Walgreens.  I know...it just keeps getting better and better, doesn't it?!
Have you tried Well Beginnings diapers or wipes?  What do you think about them?
This is a sponsored post written by me on behalf of Well Beginnings.
Categories: From Me to You, Reviews, March 2014
/