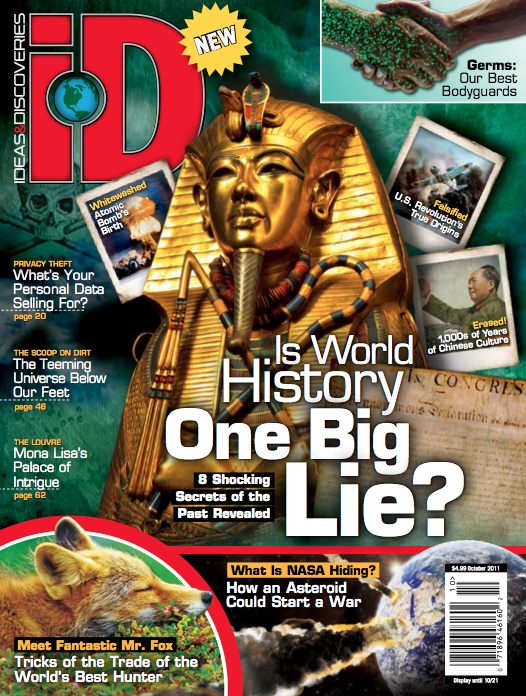 Ideas & Discoveries Magazine is one of the best magazines I have ever read.  It's also the only one that our house pays for anually, (and is on auto-renewal). 
This magazine has next to no ads, (I can't remember seeing any).  It's just chock-full of mind-blowing info about everything you can imagine.  This magazine is one that we keep past issues of and they go into the bathroom reading stack.
The cover above will give you some idea about what is inside, but it doesn't even begin to describe the wealth of info that waits for you inside. 
Trust me, the $17.94 that it costs to get a year's subscription, is well worth it and even makes you feel like you are ripping off the company because it's such a great deal.
You can go here to read about the magazine and get a taste as to what you will get, or you can go here to go ahead and subscribe. 
ID Magazine makes such a great learning tool for kids and adults alike.  It makes the whole "learn something new every day" so much easier!
Categories: From Me to You, Feb. 2013